Testimonials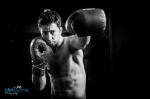 Alexander Moller
Mel was a treat to work with. She's a true professional and very pleasant to work with. On top of that, she's probably one of the most innovative and creative photographers I have ever collaborated with. Highly recommended if you're looking for quality shots.
Camilla Gadson
I had the pleasure of working with Mel in November of 2015. I don't live in Melbourne but the communication and ease with which the shoot came together was seamless. I had given Mel a few links to pictures and themes I was wishing to capture and Mel understood exactly what I was looking for and even gave me some suggestions of what she thought would also work. Mel is wonderfully easy to work with - laid back and comfortable, but very on-the-ball, intuitive and professional. We worked really well together and were able to communicate good feedback to one another enabling us to get the most out of the shoot. I hope to book another session with Mel next time I'm in Melbourne.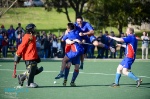 Anthony Santoro
Mel photographed our Grand Final and absolutely perfectly captured the experience for our club in her shots! Big thanks!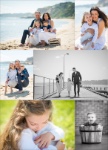 Marianna Komi
We were thrilled with the excellent quality of the photographs and also the large number of beautiful shots that Mel delivered to us. It is never easy with a 7month old baby, but Mel´s experience, creativity and flexibility were all put to great use. I wholeheartedly recommend her.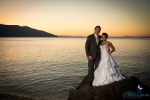 We are ever so grateful for Mel Lyons for our recent wedding photography. Mel is very professional, well organised and she was even able to show us what the photos would look like on the walls in our home which was extremely helpful in making the right decisions. The finished photos are truly amazing.We would not hesitate in recommending Mel Lyons Photography for any of your photography needs.Jake & Sally Meredith
Talia Seymour
We were so thrilled having Mel take our wedding pictures. Mel captured our day exactly as we had hoped for. If you're looking for someone who will provide your with a lifelong record of a moment in time then I highly recommend her.
Dear Mel,I would like to thank you for the beautiful photos you took of my children, niece and nephews.Photographing 7 children together would have been challenging, however, you were patient, professional and flexible incorporating what we wanted along with your own ideas. We are thrilled with the results and the experience, you truly captured their personalities. Thanks againCarlie Atkinson
Mel is fantastic! The images she captured of our newborn daughter Laura are beautiful - you would never guess that Laura was very unsettled that entire afternoon thanks to Mel's patience and talent.From booking through to collecting our beautiful acrylics Mel's warm personality made the entire experience delightful. Thanks again for our beautiful photos Mel. Claire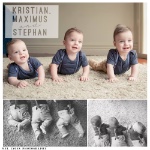 Rosa Aleah
Soooo happy with the photos of my boys. Mel did an awesome job capturing the personality of all 3 of my triplet boys, something others would find extremely difficult. Definitely recommend her.